The Official Website of Stacy Harris

Copyright © 2020
S
tacy's Music Row Report All Rights Reserved



UPDATE

: (See below and for possible future reference.) Here's the time line: I forwarded a copy of my original email to
JESSE KNUTSON and
SANDY BOONSTRA
to Jesse and Sandy on February 18, 2020, with the query "Did you receive this?"

On February 20, 2020, having received no response to that point, and because of some other information I will disclose if and when I'm am able to authenticate it and confirm its relevancy, if any, to what, if true, will be a larger story, I contacted Navex Global during business hours. (E.W.SCRIPPS Company, WTVF's parent company outsources risk management and compliance issues, relying upon Navex to conduct independent investigations.)

I was asked by Navex's intake screener if I wanted to provide my name. (He told me I could remain anonymous.)

Obviously, I provided my name, limiting my inquiry to the desire to hear from either Jesse or Sandy. I was provided a report key and password. (A little too cloak-and-dagger for me, but I don't make the rules...)

Wouldn't you know it? As sure as Mercury is in retrograde motion, at 5:24 p.m. Jesse emailed me, in part, "I saw you posted on your website about this... I have not applied for a job at 117 Entertainment nor been extended an official offer from 117. So the information you have been given is false, and I'd appreciate it if you [would] remove it so any potential employers don't think I'm unavailable."



I'm happy to reiterate Knutson's availability to potential employers

, as a result of excerpting his email to me as a part of this update. (I have several email accounts, and since I didn't see Jesse's email until close to midnight, my immediate response is a next-day reply.)



****

Speaking (writing?) of politics, didja know that, like yours truly, ZACH FARNUM has a political background? Zach was once a candidate for state senate in his home state of Rhode Island.

I've always explained my career change by saying I found my fill of politics in the music industry. I'm feeling that same sensation as I try to track down AUSTIN RICK (who seems to have done a disappearing act after reaching out to me not long ago- assuming I was not dealing with an imposter).

It's a crazy business: On February 15, 2020 I received, via first class mail, what appears to be a photocopy of an internal memo on "Newschannel 5 HD Network" letterhead. The mailing did not include a return address nor any other evidence of its origin, save for a Nashville postmark.

I receive tips all the time, and obviously prefer, and give more credence to, those that are not sent anonymously, but this memo, dated January 13, 2020, was one I wanted to check out. The process, I reasoned, was easy enough as the communication, which appears to have originally been an email reads "To: NewsChannel5 Staff, From SANDY BOONSTRA, Re: JESSE KNUTSON.

"Jesse Knutson is leaving NewsChannel 5. Jesse has done a remarkable job covering the music industry in Nashville. He owned it! No one could surpass his passion for the entertainment beat. So much so, that Jesse has decided to leave broadcasting to pursue a career in the music industry. Jesse's last day will be March 9th. We wish him all the best!"

I emailed Zach Farnum "I understand Jesse Knutson will be joining the 117 Group next month. Could you confirm that for me and, if my information is correct, the day Jesse will be starting his new career, his job title, etc.?"

My question
received an unexpected reaction, including Zach's advising "This is inaccurate information."

Upon contacting Zach, I simultaneously emailed Boonstra and Knutson, with whom I have, at separate points in time, interacted in the past. Where Farnum responded right away, I have yet to receive a response from neither Sandy nor Jesse re: clarification of Knutson's professional plans.

As we say in TV, "Stay tuned."


It's presidential primary season and early voting in Nashville has begun. According to FEC stats, some on Music Row (including those with the flimsiest of connections) are financial backers of their favorite candidates.

These include the following: MIKE CURB, SCOTT MOFFATT and BUZZ CASON. DONALD TRUMP supporters all, Mike has donated $5,600 Scott $45 and Buzz $35 to President Trump's re-election campaign.

Meanwhile, SARAH TRAHERN and DON SCHLITZ are solidly in the JOE BIDEN camp. (Sarah has contributed $1,000 to the Biden campaign, Don's contribution? $200.)

PETE BUTTIGIEG's campaign's financial supporters include HUNTER KELLY ($1,055) and CLINT HIGHAM ($1,000).

Feeling the Bern, BRANDI CARLISLE wanted to give a little more to the BERNIE SANDERS campaign than the average $18 donation Sanders has suggested he receives from his working class supporters, so she's ponied up $1,600.

BETTE MIDLER is apparently hedging her bets, donating $2,800 each to AMY KOBUCHAR's and ELIZABETH WARREN's presidential campaigns. (Midler's husband, MARTIN VON HASELBERG has also donated $2,800 to the Warren campaign.)

It's causes more than candidates, per sť, that have drawn EMMYLOU HARRIS' and BILL DENNY's attention. Emmylou has donated $837 to Act Blue's effort to end Citizens United while Bill donated $455 to the NRA of America Political Victory Fund.

****

SCOTT ADKINS Publicity invites Nashville media to journey to Crestwood, Kentucky's Fox Hollow Farm. The occasion is a February 18, 2020 press conference announcing the September 12-13, 2020 Hometown Rising Country Music & Bourbon Festival talent roundup "as well as... updates" on "partnerships and new initiatives for DANNY WIMMER Presents™ 2020 Louisville Trifecta festival series.
STACY HARRIS IS ON THE MAP!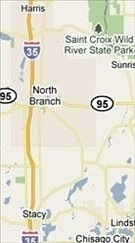 Infographic of WordPress Essentials by Industry – Brought to you from InMotion Hosting – A
VPS Hosting
Provider
``````
Top Resources for How to Make Money Online – Brought to you from InMotion Hosting – A
VPS Hosting
Provider
Have a comment or a question? Please check the

FAQs Page

(where you 'll learn of
Iceberg's identity) linked to this Report. Then feel free to respond to Stacy Harris by clicking

here.


READ THE PUFF PIECES AND THE HATCHET JOBS, THEN COME TO THE SOURCE FOR THE REAL DEAL!!!